Awakening Beauty :: Goddess Portraits at Spirit Weavers
With the most magnificent group of women, we convened. Two weeks of redwood magic, camping, crafting, sharing, illuminating, ceremonial awakenings, being. This is the Spirit Weavers Gathering. We meet, with open hearts. To Awaken Beauty, the inherent feminine energy, the goddess.
Here I was blessed with the opportunity to share my craft of photography. The self-portrait. This was actually my first time teaching photography formally to a group of grown women (I taught children in the past :) and it was such a Joy!!! I have been at it, taking pictures for almost 20 years now. I remember the first 'real' camera I got, a polaroid!! And then the 110 mm, and finally a 35mm point and shoot in my teens. It wasn't until college that I got my first camera with an interchangeable lens! But there, I found pure magic. I remember using a tripod for the first time. When it was a sunrise in the winter, snow glistening on railroad tracks, casting a purple and gold hue that illuminated the frosty white crystals. I was always in Love with photography, but I think in that moment, it was sealed completely. The camera and I were great friends.
I always shied away from having my own picture taken. Unless I was with friends, or running, or in a really sweet state of mind. :) It never occurred to me to take self-portraits, until I thought about getting into portraiture in general. Directing people wasn't the vision I had, as I'm pretty introverted, and I really feel comfortable in nature, so that's what I always gravitated toward. But something changed. There was a spark, I needed to connect with people on a more intimate level, through the lens was where I wanted to start. What better way to learn, than on myself first?!
Thus the self-portrait seed was planted. It has only been a year. Since I began this journey, of self exploration, in a new way. It seems like lifetimes. All of it came so naturally. The only hurdle to overcome was my own self image. How do I see me?
Step into the light.
Begin. Feel the place, be there. Breathe it in, touch the earth. Connection.
Before the camera comes out, I want to know the place. I want to be there, to meditate on it. To smell it, listen close, to walk barefoot on it, no barriers.
This is the real. I am ready...
To inspire this in others, that is something special. The only way to understand is to experience this feeling. It comes from connection to the earth, to the sky, to the sun, to the moon. It doesn't all come at once, and patience to see is in the listening. The shifts in the breeze, the movement of the water, the tiny creatures that live there, the beauteous plants. It is all about tuning in, to the greater cycles, to feel the universe, the cosmos. Then coming back in. Those details, the wonderment that lives there, how the patterns repeat from the micro to the macrocosm.
So what was it like at Spirit Weavers? Simply Beautiful.
The women, the connection. I can't even begin to explain the energy that was shared, the experiences and the learning. What showed up for each of us was so unique and amazing, yet tied to the same thing. We are all students. We all have an individual journey, yet we come together, and we collectively help each other, to grow, to open, to be full in our hearts.
My personal journey was one that went high and low, extreme in a sense, but also gentle in awakening. Perfectly designed for me. For my seeing. And each of us can attest to that magic. In how we experience growth there is through our ability to open, to be raw. There is no judgement in that either. I must admit, my first week was pretty challenging. I had an infection on my foot, and it basically forced me to rest that entire first session. I didn't expect to return. I thought, this is it, I can't do it again. But through a series of situations in the days in between each gathering, I dove straight in. I went to the lowest, then to the heights. This was all a process of letting go. The attachments to certain people or physical things can be very strong, and what I was dealing with was deep. I kept going. I listened. I heeded the call for healing, to try something new, and to trust.
This post has turned into something much more than I expected. It is more than the photography. It is art, it is the process of going in, and sharing. Thank You for diving in with me.
Going into the second week of Spirit Weavers, I still didn't know if I would return, the day before the gathering started. I still trusted. I contacted my friend who was on her way, and graciously she offered for me to stay with her and friends just outside the gathering the night before. This was the true blessing. I felt held, I felt safe. The day just opened up more & more. And this continued all the way to the gathering. Here I was, again.
Chocolate, check. Tent, check. My Self, check. I was present, alive. Ready to begin the journey, round two. My shift in mind & heart, it was real, and it showed. I felt like a completely different person, but more of my Self. Ready to share, to inspire, to be inspired! It's amazing how much our inner energy can be seen & felt by others. It radiates.
The Goddess Portraits, I was ready to teach. I always do my best to keep a high mind when sharing my craft, so the teaching can come through, and not my own personal problems. Yet I noticed how different the two sessions were in teaching, and I am grateful I had the second chance to share. I attracted some truly beautiful ladies to both sessions, and wow, I am so impressed by their openness to experience and really connect to the camera.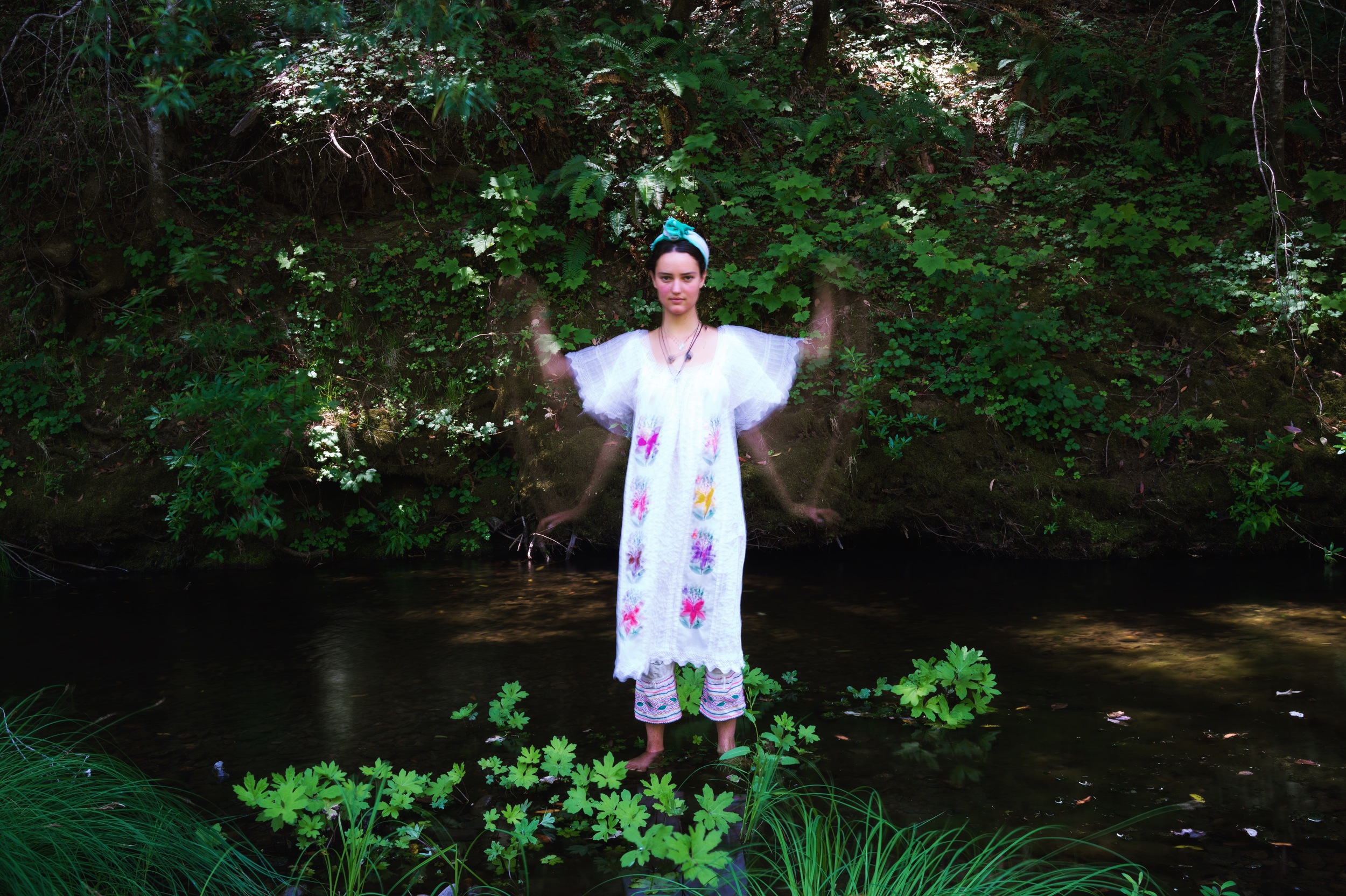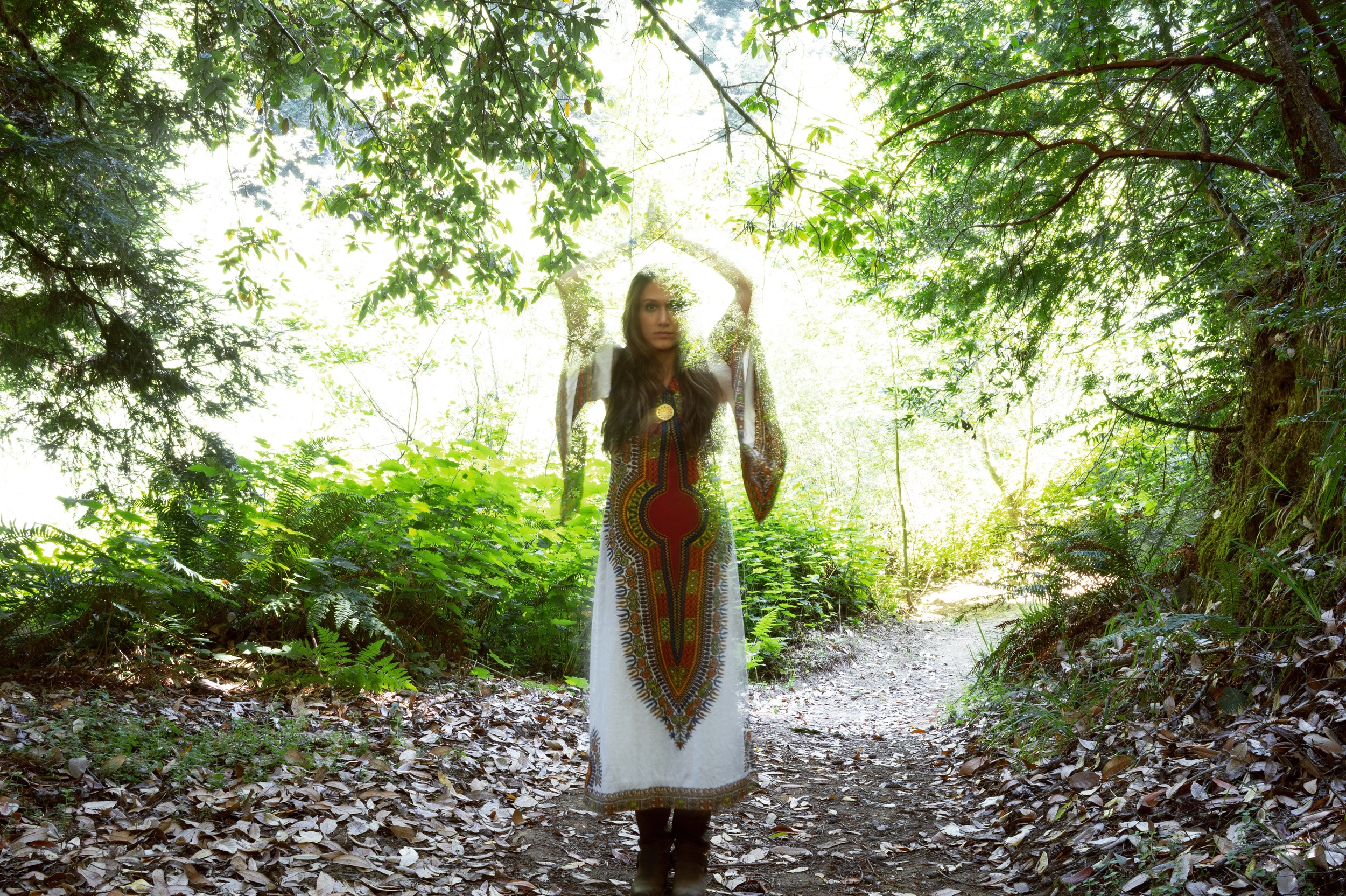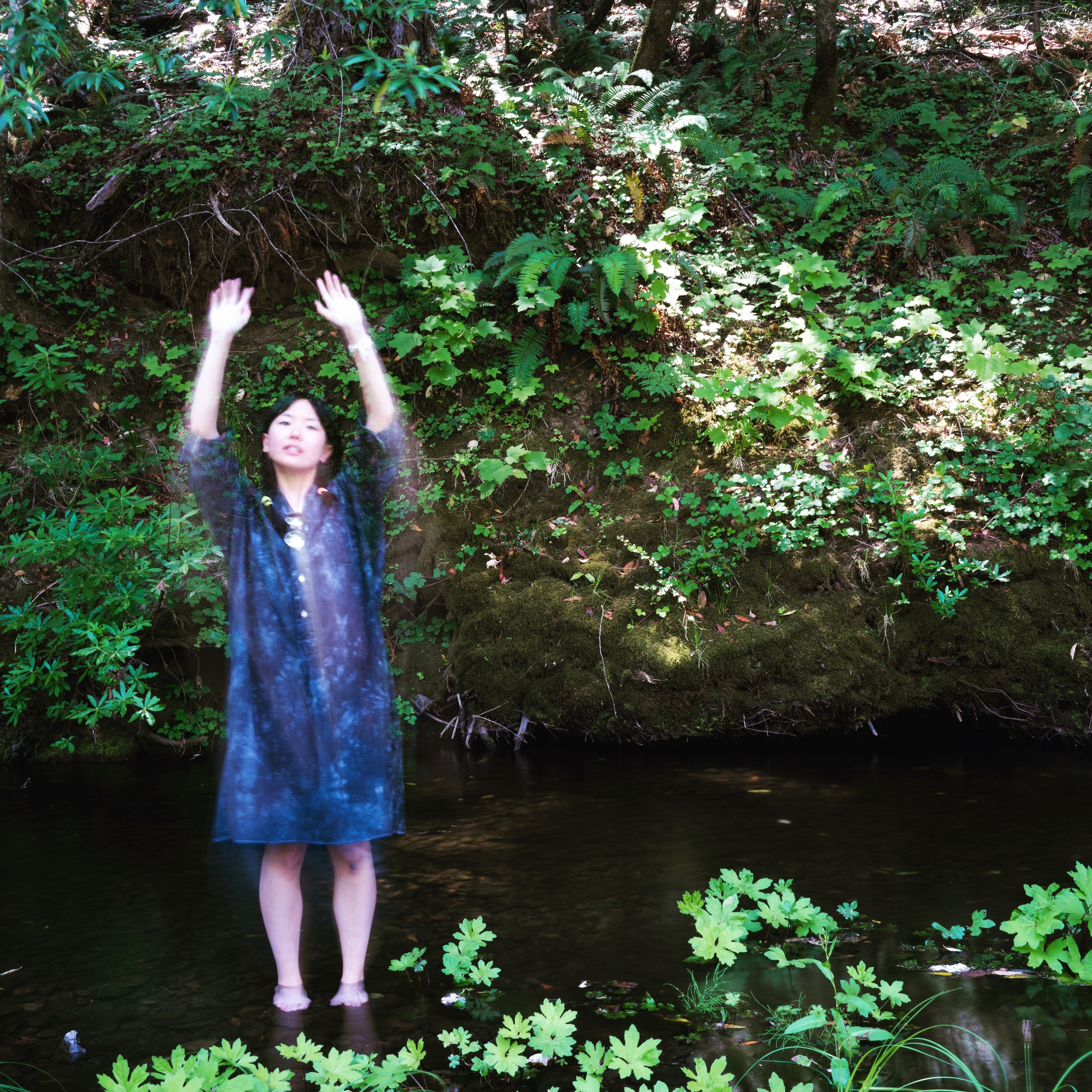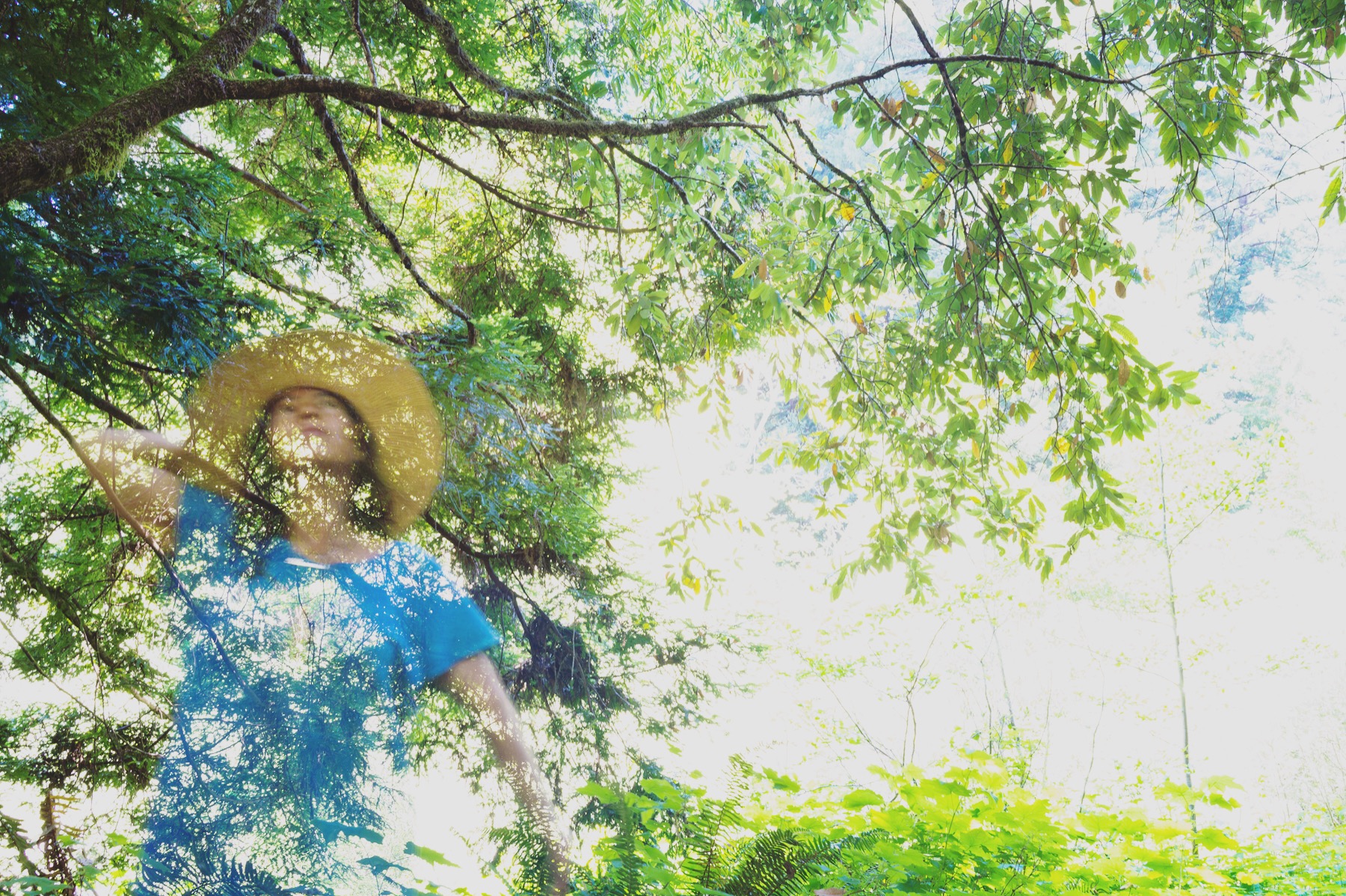 What I noticed most of all was the number of women that appeared. The first week I worked with three amazing women, each in such powerful grace. The second week I was delighted to see seven incredible ladies show up. All I had to do was share a short bit of guidance on my practice, how I open up and feel nature, the basics of the camera and timer settings, they did the rest. I love what came through. The energy, so strange and beautiful. Each matching their unique spirit. I think you can see that in the photos we created. I just Loved it so much!!
It doesn't end here. It is just the beginning. We weave our lives, together, sharing. We inspire. this is the most powerful thing. Inspiration, and it comes from a creative force within. All of us, we can tap in. It only requires an open heart, receptive to Love. This is true connection, to what is within, no image. It's all in the process. It never was about the image.
With Love, J